Welcome to Hommocks Middle School!
Welcome to Hommocks Middle School!
Dear Hommocks Middle School Parents/Guardians,
I hope you are all well and that you and your family are healthy and safe. I wanted to take a few minutes to share a little bit about our school and about me.  My name is Al Sackey and I am the principal of Hommocks Middle School. This is the start of my third year at Hommocks.  I have been humbled and honored to be a part of a school district that is dedicated to the academic excellence and social-emotional growth of all students.  I joined the District in the Fall of 2020, and it has been a busy and rewarding time ever since!  I have worked collaboratively with staff, students, parents and our school community to navigate the past couple of years successfully, and I am looking forward to our continued work together. 
I have been working with middle school students for most of my 22 years in education, serving in many teaching and leadership roles including general education teacher, special education teacher, special education supervisor, assistant principal and principal.  I thoroughly enjoy working with this age group and absolutely believe in the potential for every child to grow and achieve, once given the necessary support.  I strongly believe in having a growth mindset and the importance of being life-long learners. I truly believe that every student, regardless of their background, learning profile or personal resources, can achieve and be successful.  
I believe that the middle school years are some of the most formative of one's childhood. This is a journey of ups and downs, highs and lows. Middle school can be a very complex time for students and it's very important that we create a culture of kindness at HMX.  If we consistently focus on being kind, then there will not be room for mean-spirited behavior. This is an important focus, so that all our students feel happy and connected to school.  As a parent of three children, two in high school, and one in elementary school, I am in the midst of this exciting but challenging time.  I am living through the complex and exciting world of school as a parent and I know it is a journey that we will get through together.  My wife and I are both educators, and it has still been a very difficult time for us.  We are instilling in our children the importance of the growth mindset and always showing kindness and treating others the way they want to be treated, as a foundation for navigating their K-12 school experience and beyond.
My goal is always to be an advocate and supporter of our students and it's important for me to know more about how I can best support your children. Student voice is very important to me and I look forward to getting to know each and every one of your children. I want students to know that I am here for them, and to ensure that they have a personally rewarding and academically rigorous middle school experience. It is evident that we are in a district that truly cares about our students and their emotional and educational growth and well-being.
I am thankful for the opportunity to lead the Hommocks school community.  Feel free to contact me at any time if you would like to connect.  I would be happy to set up a meeting with you.  Best wishes to each of you and your families for a successful 2022-23 school year.  On behalf of our school leadership team, our amazing faculty and staff at HMX, we look forward to our collaborative work together.  Best wishes!
Dr. Albert Sackey - Principal Hommocks Middle School
Hommocks Middle School Administration
Dr. Albert
Sackey
Principal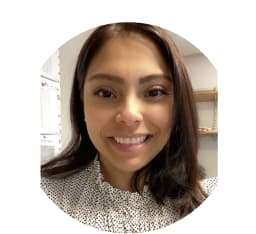 Soraya
Senerchia
Asst. Principal,
STEM
Building Contact Information
Hommocks Middle School, 130 Hommocks Road, Larchmont, NY 10538
914-220-3300
914-220-3315
Staff Members
This is a list of our teaching staff, organized by department.
Faculty Contact Information
In order to find contact information for our staff, please use the District Directory. You can search this database by name, department, and school.
Hommocks Middle School Hours:  8:44 am - 3:04 pm
student drop in for W.I.N on Tuesdays and Thursdays, 8:00 - 8:44am
¡Bienvenidos a Hommocks Middle School!
Estimados padres / tutores de Hommocks Middle School,
Espero que estén todos bien y que usted y su familia estén sanos y seguros durante estos tiempos sin precedentes. Quería tomarme unos minutos para presentarme. Mi nombre es Al Sackey y seré el próximo director de sus hijos en la Escuela Intermedia Hommocks. Me siento honrado y honrado de unirme a un distrito escolar dedicado a la excelencia académica y al crecimiento social y emocional de todos los estudiantes. El miércoles fue mi primer día entrando al edificio y han sido un par de días ocupados.
He trabajado con estudiantes de secundaria durante la mayor parte de mis 20 años en educación, desempeñando muchos roles de enseñanza y liderazgo, incluyendo maestro de educación general, maestro de educación especial, supervisor de educación especial, subdirector y director. Disfruto muchísimo trabajar con este grupo de edad y creo absolutamente en el potencial para que cada niño crezca y alcance, una vez que reciba los apoyos necesarios. Creo firmemente en tener una mentalidad de crecimiento y la importancia de ser aprendices de por vida. Realmente creo que cada estudiante, independientemente de sus antecedentes, perfil de aprendizaje o recursos personales, puede lograr y tener éxito.
Creo que los años de la escuela intermedia son algunos de los más formativos de la infancia. Este es un viaje de altibajos, altibajos. La escuela intermedia puede ser un momento muy complejo para los estudiantes y es muy importante que creemos una cultura de amabilidad en HMX. Si constantemente nos enfocamos en ser amables, entonces no habrá lugar para el comportamiento mezquino. Este es un enfoque importante, para que todos nuestros estudiantes se sientan felices y conectados a la escuela. Como padre de tres hijos, uno en la escuela secundaria, uno en la escuela intermedia y uno en la escuela primaria, estoy en medio de este momento emocionante pero desafiante. Estoy viviendo el complejo y emocionante mundo de la escuela secundaria como padre y sé que es un viaje que atravesaremos juntos. Mi esposa y yo somos educadores, y este todavía ha sido un momento muy difícil para nosotros. Estamos inculcando en nuestros hijos la importancia de mostrar siempre amabilidad y tratar a los demás de la manera en que quieren ser tratados, como base para navegar su experiencia escolar K-12 y más allá.
Mi objetivo es ser un defensor y un defensor de nuestros estudiantes y es importante para mí saber más sobre cómo puedo apoyarlos mejor. La voz de los estudiantes es muy importante para mí y espero conocerlos a todos. Quiero que los estudiantes sepan que estoy aquí para ellos y que se aseguren de que tengan una experiencia de escuela intermedia personalmente gratificante y académicamente rigurosa. He tenido la oportunidad de conocer a muchos miembros del personal de HMX y es evidente para mí que realmente se preocupan por el crecimiento y el bienestar emocional y educativo de nuestros estudiantes.
El comienzo de este año, similar al final del año escolar pasado, será diferente al que hemos tenido en el pasado. Actualmente estamos examinando varios modelos como distrito para la reapertura de la escuela. A medida que se acerca septiembre, compartiremos nuestros planes para mantener seguros a nuestros estudiantes y al personal y para que el programa de instrucción avance.
Nuevamente estoy agradecido por la oportunidad de dirigir la comunidad escolar de Hommocks. Estaré disponible este verano, así que no dude en ponerse en contacto conmigo si desea conectarse. Estaré encantado de organizar una reunión social a distancia. Mis mejores deseos y espero que tengan un gran verano. Si hace clic en el archivo adjunto a continuación, verá una foto de mis pequeños. Me inspiran a hacer el trabajo que estoy haciendo. En nombre de nuestro increíble equipo de liderazgo escolar, facultad y personal en HMX, esperamos nuestro trabajo juntos.
Dr. Albert Sackey
Principal
Escuela secundaria de Hommocks 
Dr. Albert
Sackey
Directora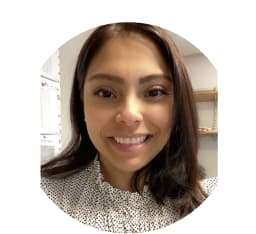 Soraya
Senerchia
Directora Asistente,
STEM
Información del contacto
Hommocks Middle School, 130 Hommocks Road, Larchmont, NY 10538
914-220-3300
914-220-3315
Miembros del personal
Ésta es una lista de nuestros maestros, organizada por departamento.
Para encontrar la información de contacto de nuestros maestros, por favor use el directorio del直辖区. Puede buscar en esta base de datos por nombre, departamento y escuela.
Horario de la escuela Hommocks:  8:44 am - 3:04 pm
W.I.N martes y jueves: 8:00 - 8:44am